There are retreats all over the world where you actually pay for the pleasure of dropping your normal existence – it's just that usually there are massages and fitness classes, plus you don't have to cook every meal yourself. Details, details. To adapt to the current lockdown situation, I've decided that I am not self-isolating; I haven't lost my freedom, I'm simply self-retreating. Retreating is something I'm good at, something I love even: hibernating, disconnecting and diving into my inner world. Admittedly I don't usually do it with my three children. In fact, over the past 20 years I've found myself completely alone in some of the world's most exquisite spas and wellness centres, including the environs of Vana in India, Thailand's phenomenal Kamalaya, and most recently at the UK's own Grayshott, in Surrey.
And so I've asked spa experts from around the world about what we can do to uplift ourselves during this time at home, focusing on our sensory experiences, those physical processes that help define how we interpret and perceive the world. Because the real key to our survival lies in our ability to adapt. We may feel that the current global situation is out of our control, but we always have a choice in how we react.
Tune into your senses – 5 things we can do during lockdown: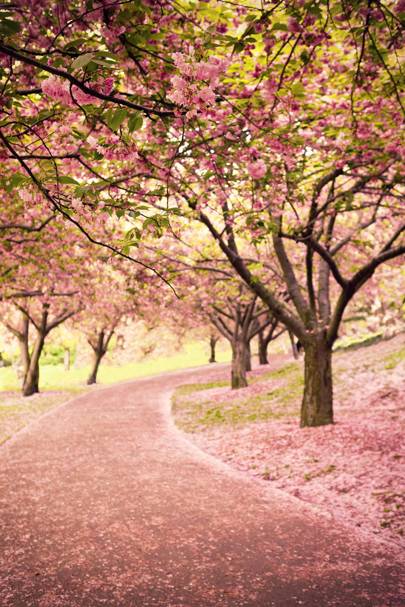 1. SEE
Be aware that what you look at will have a direct effect on your mood and emotions. Limit how much you tune into the news, interact with social media or watch stress-inducing films. Instead, immerse yourself as much as possible in the positive: old photographs of loved ones and beloved places, online interactions where you can actually see another human face, and best of all, if you can, immerse yourself in the greatest healer of all, Mother Nature. The ground beneath your feet, the sky above your head. Try to get outside for at least half an hour each day. When you least feel like doing it is when you need it most. Catch beauty where you can – it will send cascades of soothing neurochemicals throughout your body.
As Marina Efraimoglou, owner of destination spa Euphoria Retreat in Greece, says: 'This is a call back to what is essential in our lives. To connect with ourselves, with our loved ones, with nature and with natural rhythms. We need to try to adopt a simpler lifestyle, allowing time and energy for what makes us happier and authentic to our true nature. We need to heal ourselves in order to heal our world.' This view is echoed across the board. Sandeep Agarwalla, head of yoga at Ananda in the Himalayas, confirms, 'We need to learn to respect nature and other creatures. The over-consumption by humans is wreaking havoc on the delicate balance of life on earth. Nature reigns supreme, and we have to respect and adhere to that. Nature knows how to establish the balance.' So perhaps consider looking to nature for some of the answers.